New FAA/PMA Diaphragm Assy for Honeywell PRSOV P/N 3214306 for B757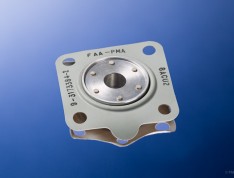 Update 12/5/11 – Now we accept orders!
November 2, 2011
We are glad to announce our new FAA/PMA diaphragm assembly.
PMA P/N 9-3175567-1 (alternative to OEM P/N 3175567-1)
For use in Honeywell Pressure Regulating and Shutoff Valve (PRSOV) P/N 3214306-5/-6/-7/-8/-9 flown on the B757
List Price: US$ 910.66    Overhaul Shop Price:  $787.60
Will be available in November, 2011.