About Us
Located in the Phoenix, Arizona metropolitan area, we are a privately held company with deep roots in the aerospace industry –
and the resources for developing alternate aircraft parts.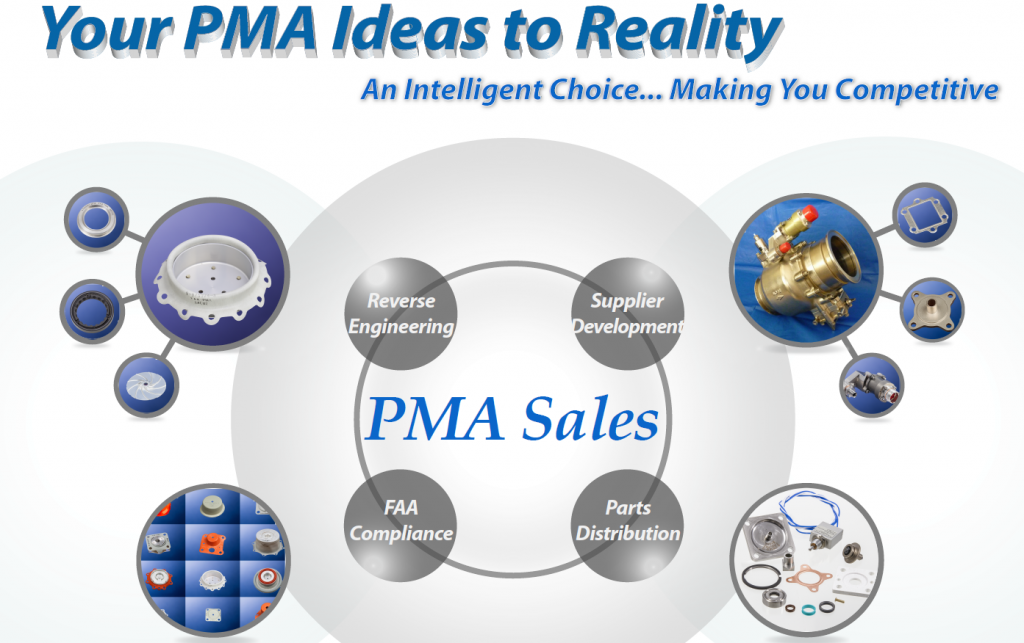 Our Mission
The mission of PMA Sales has two primary components:
1) Provide airlines and MRO customers with PMA parts – parts in compliance with the Federal Aviation Administration Parts Manufacturer Approval – which reduce customers' cost and turn time operations.  PMA Sales engineers, manufactures, and distributes globally the highest quality products at very competitive prices.
2) Greatly reduce lead times normally associated with the OEM supply chain, with our in stock inventory.
We make choice possible!
Our Capabilities
Our core competencies are:
– Reverse Engineering
– FAA Compliance
– Supplier Development
– Parts Distribution
Our expertise in aircraft parts includes:
– Pneumatic valve parts
– Electromechanical items – motors, solenoids, actuator parts
– Elastomerics – seals, isolators, diaphragms